Arctic Flora
Under this section, a selection of maps representing the main features of "Arctic Flora" is presented. Maps can be combined among them or with maps presented under other sections.
For any further information, or for requiring maps with different data-set combinations, please contact info at arcticportal.org.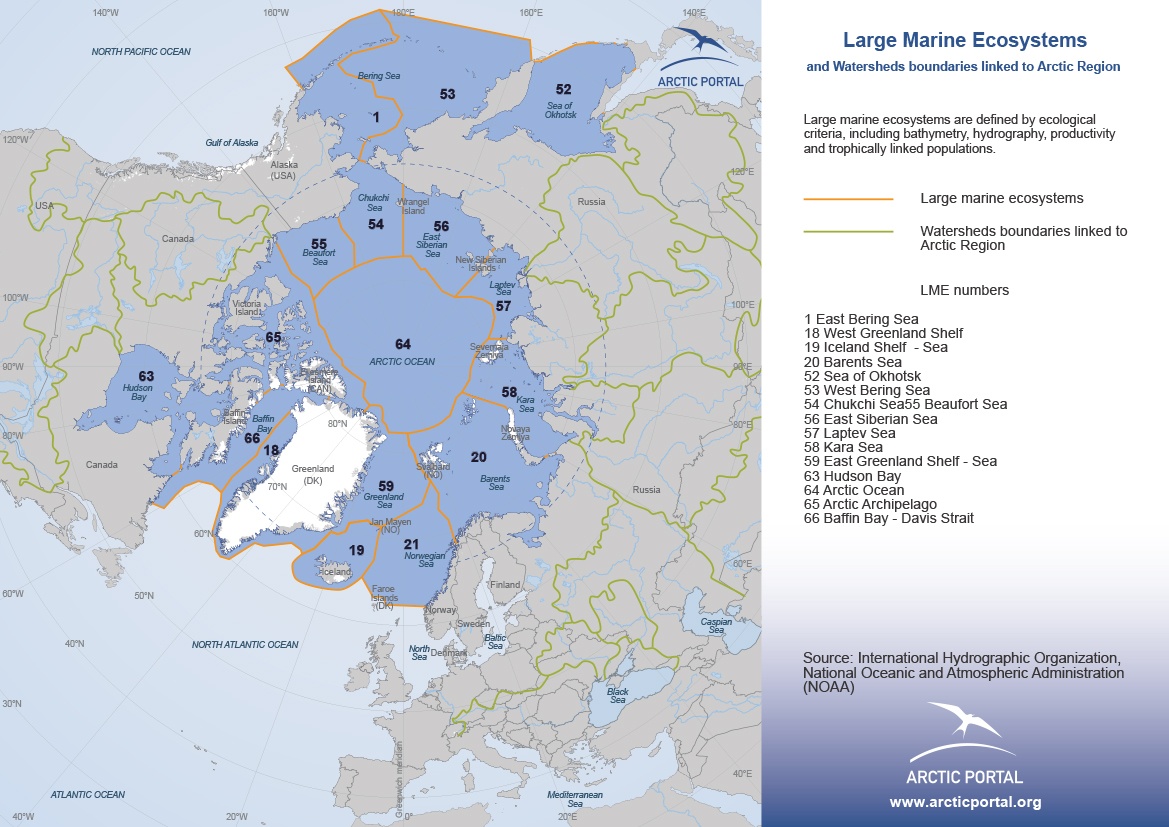 This map shows Large Marine Ecosystems and Watersheds boundaries linked to Arctic region.
© Arctic Portal 2006-2023
Last updated: April 2016