This map shows Large Marine Ecosystems and Watersheds boundaries linked to Arctic region.
© Arctic Portal 2006-2023
Last updated: April 2016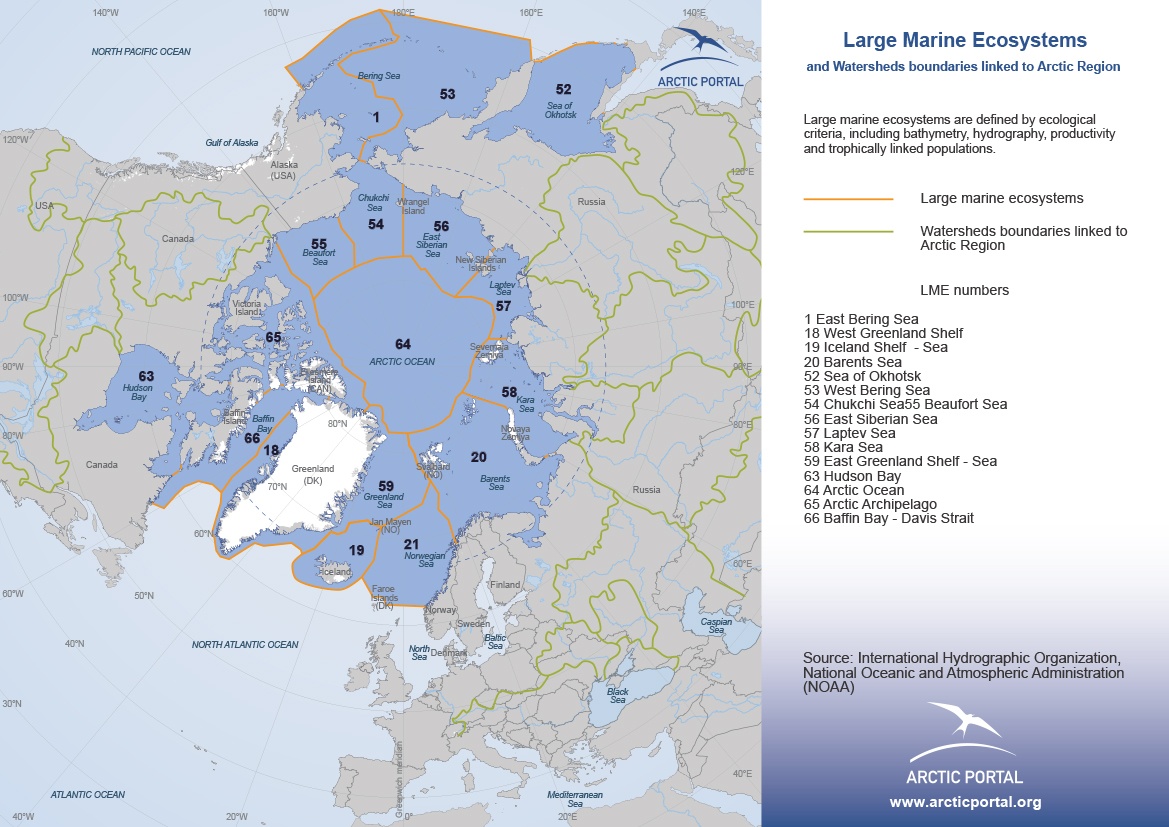 Source
Arctic Portal, International Hydrographic Organization, National Oceanic and Atmospheric Administration (NOAA)
Rights
This map is free for use in presentations as long as its origin is clearly accounted for. For any commercial use of our maps, which includes but it is not limited to, selling AP maps, modify and sell AP maps, publications, reports, books, please contact info at arcticportal.org. Please note that cartographic material, as our maps, is covered under the international "Convention for the Protection of Literary and Artistic Works". The agreement covers derivative works as well.