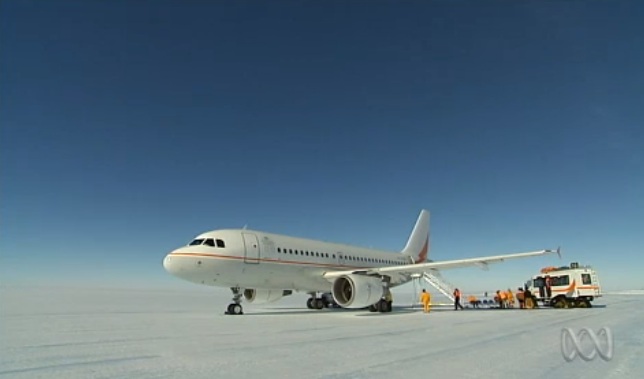 The Australian runway on Antarctica is melting fast. The melting is causing problems in transport and there will be no flights from Australia to January.
Australia will seek help from China with transport if needed.

It is possible that a new airstrip of gravel will be made in the future.
The $46 million Antarctic air link opened four years ago with the expectation of 20 flights to the Wilkins runway near Casey Station each season.
Antarctic flights in 2009-2010 were supposed to be 20 for each season, but were 14 in the earlier season and only two in the latter. In 2011-2012 season all four planned flights were achieved and now for 2012-2013 there are six flights scheduled.
Australian Antarctic Division chief Tony Fleming says that safety issues are very strict. "Once it gets to above minus five degrees in the ice, then there are safety parameters which mean we can't [land] aircraft on that. Some way down in the ice, if it becomes above that temperature, we can't guarantee the structural integrity of the surface."
The Wilkins runway is used to get vital equipment, medical supplies, people and food to the continent.
Source:
ABC
See also:
Video about the story