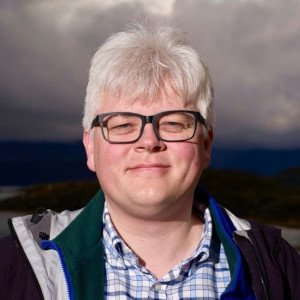 Dr. Rasmus Gjedssø Bertelsen has been selected as the 2022-2023 Nansen Professor in Arctic studies at the University of Akureyri.
The Nansen Professor in Arctic studies is named after Fridtjof Nansen, the well-known Norwegian Arctic scholar and humanist, and is awarded to an outstanding academic who works on issues related to law, economic, social or natural science in the Arctic. The position is held for one year at a time, according to an agreement on co-operation in the field of Arctic studies and research between Iceland and Norway.
Dr. Rasmus Gjedssø Bertelsen is currently a professor of Northern Studies at the Faculty of Social Sciences and Education as well as the Barents Chair in Politics at the Arctic University of Norway in Tromsø. He holds a doctorate degree in International Relations from University of Cambridge, Centre of International Studies and Churchill College, UK, and an M.A. degree in Political Science from the University of Geneva and Lausanne and the University of Copenhagen.
His areas of research specialization are in international relations and international political economy of the Arctic (the West Nordic and the Barents Region, arctic security and diplomacy etc.). Dr. Bertelsen has substantial experiences in research related to the Arctic and wide experience in working with various Norwegian, Icelandic, and international Institutions on Arctic matters. It is also worth mentioning that he lived in Iceland as a child and speaks Icelandic. More information about Rasmus Bertelsen can be found here, but he will pay a short visit to the University of Akureyri in April to prepare for next year's projects.
Source: University of Akureyri