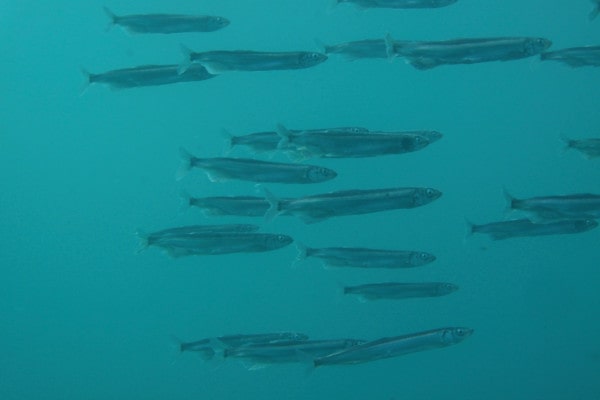 The Icelandic Marine and Freshwater Research Instititute (MFRI) recently send its Research Vessel Árni Friðriksson out on a three-week capelin search expedition. A Greenlandic Research Vessel is also taking part in the search, which will focus on the area between Iceland and Greenland.
For the past two years the capelin season has failed having terrible impact on the Icelandic economy. In February this year we wrote news on the issue "Still no capelin in Icelandic waters!"
However, this season there is optimism and expectation for a better result. In fact, an initial 170,000 tonne quota has already been issued. The expedition leader Birkir Bárðarson says that the spark of hope lies in the number of young capelin that was measured in the autumn expedition last year.
The hopes are that this expedition will find sufficient amount of capelin for the quota to be enlarged significantly this season. If so it would bring the economy at least twenty to thirty billion ISK in benefits this winter. Good capelin season would be very important given the current situation due to the Covid19 epidemic and as the foreign tourism in Iceland has been next to none this year.
Source: Vísir