The 6th NRF Open Assembly in Hveragerði, Iceland, was a success. From all over the world scientists, policy-makers and others gathered to learn and share their ideas about Our Ice Dependant World.

Arctic Portal was on site for the Assembly, recording the presentations.

Along with broadcasting the event live on its website, one can now access all the videos right here on the Arctic Portal website.

Available are also all the presentations from the lecturers.

Simply click on the links to download or open the presentations and click on the videos to watch.

Note that not all speakers had Powerpoint or PDF shows.

Here are over 100 pictures from the event, taken by Arctic Portal.

Click here to download the thematic program.

IMPORTAND: Note that all the presentations are copyrighted.


Presentations:
Sigurðsson, Stefán B. - Stefán B. Sigurðsson, Rector of University of Akureyri. Opening statement.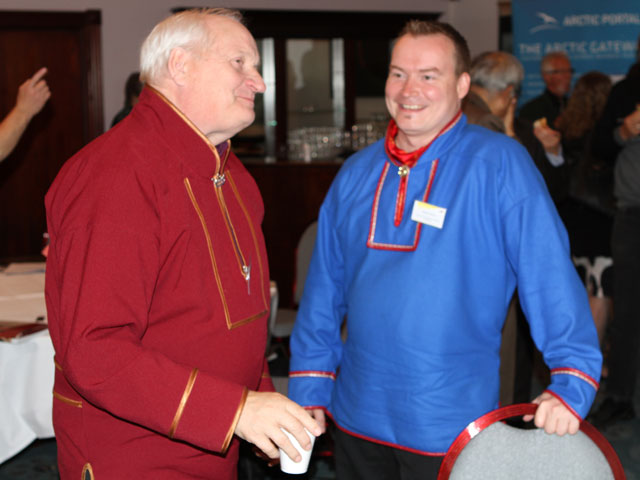 Heininen, Dr. Lassi - Dr. Lassi Heininen, chair of NRF, opening statement.
Thompson, Lonnie - Professor Lonnie Thompson: On Implications of Ice Melt.
Kulkarni, Dr. Anil - Dr. Anil Kulkarni on Implications of Ice Melt.
Mool, Pradeep - Monitoring and assessment of changes in Glaciers, Snow, and Glacio-hydrology in the Hindu Kush – Himalaya.
Itta, Edward - Life in North Slope Borough.
Su, Dr. Bob - Bob Su on Humanity, Communities, Minds, Perceptions and Knowledge on Ice.

Gashiliva , Dr. Ludmila - Social adaptation of the indigenous peoples of the Russian North to the changing ice environment.
Paudel, Keshav Prasad - Local effects of cryospheric change on agriculture and pasture in Nepal Trans Himalaya.
Song, Yongjia - Sea Ice melting in Arctic.
Vaughan, Jessica - The Quaternary glacial history of Banks Island, NWT: how the paleo-record can help us predict future glacier change.
Ingólfsdóttir, Auður - Securitization of Climate Change in the Arctic - The Case of Iceland.

Cela, Margrét - The Northern Research Forum, a case study for High Northern cooperation.
Herr, Dr. Richard - Regional Constraints on Soft Law Legitimacy: Some Australian Geopolitical Perspectives.
Pettersson, Dr. Lasse - Sea ice navigation in the Northern Sea Route.
Kalentchenko, Mikhail - Russian Institutional Framework for International Environmental Cooperation in the Arctic.
Khomiakova, Dr.Tatiana - Arctic Shipping Development Prospects Evaluation: Nuclear Icebreaker Fleet in the Northern Sea Route.
Bertelsen, Rasmus - North Atlantic Micro State Security Governance: Facing Structural, Natural and Political Challenges Historically, Today and in the Future.
Barry, Tom - Arctic sea ice associated biodiversity: importance and challenges.
Jóhannsson, Halldór - Arctic Portal - The Arctic gateway.
Johnson, Mona - How mobility and other UArctic-programs can be used to communicate new knowledge.

Sudakov, Ivan - Permafrost and Greenhouse Gases: Towards Sustainable Development or Catastrophe of Our Ice Dependent World?
Björnsson, Helgi - Can we imagine a World without Ice?
Finger, Matthias - The "State" of the Arctic.
Ogilvie, Dr. Astrid - Sea Ice as Enemy and Friend: The Case of Iceland and Labrador.
Vardy, Mark - Sovereignty as a Social Issue: The case of Inuit Nunangat.
Laliberte, Jennifer - Frozen in Memory?: Northern Identity in Imagination and Reality.
Freeburg, Adam - Evaluating Prehistoric Sea Ice Variability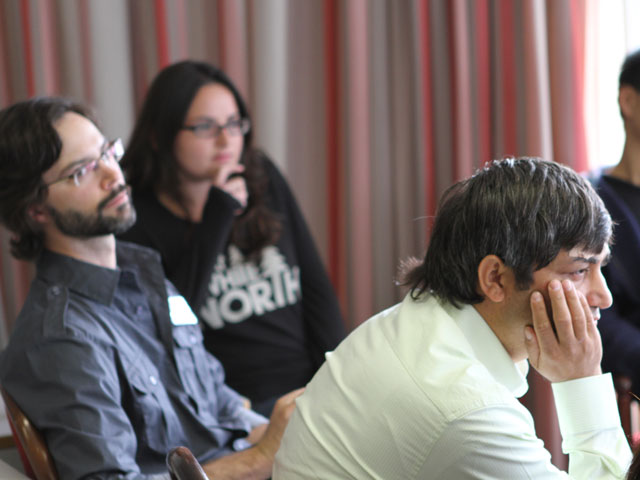 and Culture Change in Northwest Alaska.
Rogoff, Alice - AlaskaDispatch.com.

Videos: