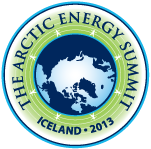 Arctic Energy Summit that will take place in Akureyri, northern Iceland 8 – 10 of October 2013 has now opened the call for posters.
In order to encourage knowledge sharing and information exchange between conference participants on their ongoing projects or emerging technology, AES calls for conference posters.
The 2013 Arctic Energy Summit is also an excellent platform to showcase of the energy – related products, projects or programs to the leading policy makers and professionals working in the field of arctic energy.
The 2013 Arctic energy Summit is a multidisciplinary event expected to draw several hundred industry officials, scientists, academics, policy makers, energy professionals and community leaders together to collaborate and share leading approaches on Arctic energy issues.
Click here for more information about the Conference.
Sources