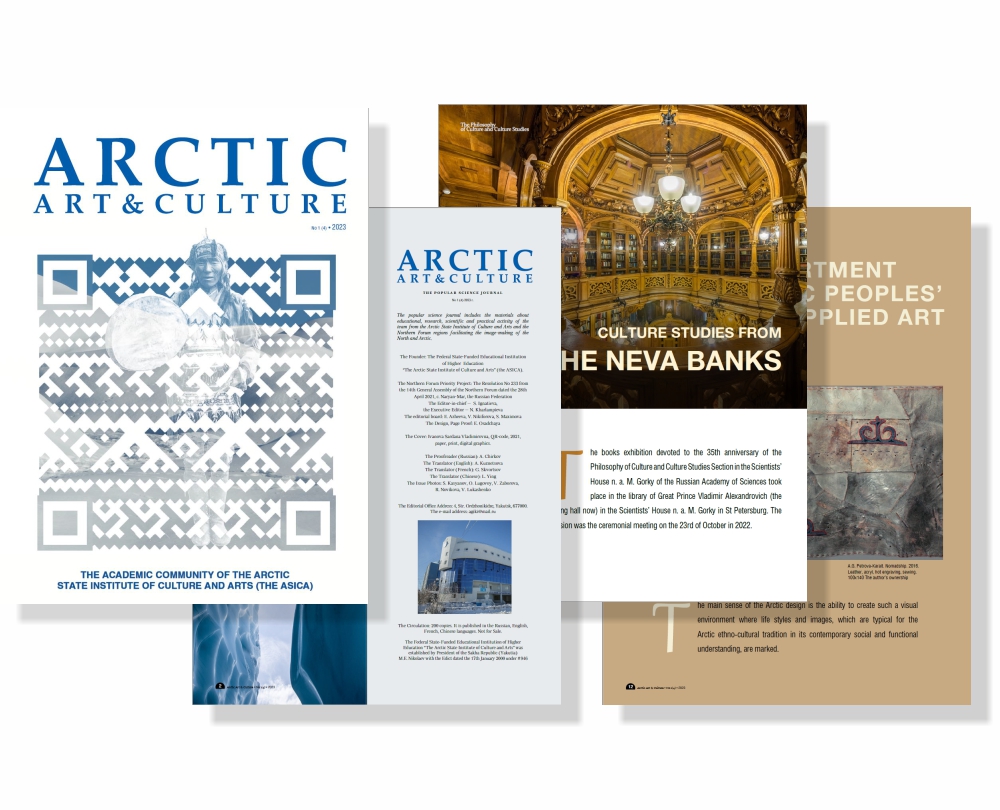 The Arctic State Institute of Culture and Arts and the Northern Forum regions recently published a new issue of the Journal Arctic Art & Culture highlighting the educational, research, scientific, and practical endeavors of the North and the Arctic.
This latest edition of the journal is divided into several chapters providing valuable insights into the creativity, innovation, and cultural heritage of the Arctic and Northern regions. The journal is published in four languages: Russian, English, Chinese and French.
Readers can access the full journal of Arctic Art & Culture online in the Arctic Portal library in all four languages.
This initiative underscores the importance of preserving and promoting the unique cultural expressions of these regions, fostering a greater appreciation for the art and culture of the North.
Related news:
The Arctic Council and the Crucial Partnership Between Indigenous Peoples and States in the Arctic
Literary Alaska: Culture, Nature and Ecological Amnesia
The tags below provide an opportunity to view previously posted related news within the selected category